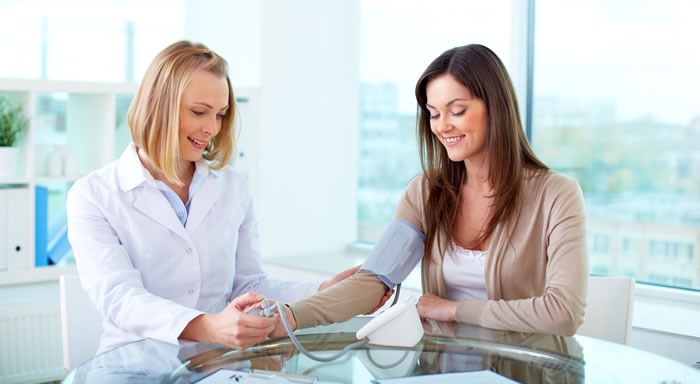 As any sound business knows, your most valuable resource is your people. It's their talent and effort that make a company a success. But when poor health leaves employees unable to work, it causes difficulties for both them and their employer.
With a regular health screen, your employees can be aware of any medical issues before they become a problem. Preventative care allows them to treat potential illnesses more easily and cost effectively, which in turn keeps sickness absence levels at a minimum. Health Screening also demonstrates to employees that they value their well-being, motivating them to do their best work.
As part of our corporate programme, our specialist nurses carry out health screenings for employees at their work place, at a date and time suitable to them.
At the end of a health screen, our specialist nurses will spend time with each employee discussing their health screen results. They will also offer them personalised advice along with leaflets on how to improve their overall health.
If you would like further information on our Corporate Health screens service please contact us on info@pointofcare.ie or +353 (0) 1 4992674